Energy hearings begin today
Photos from PLDC Administrative Rules Hearing, Honolulu
"For all intents and purposes, construction of the project has been halted"
How LA students closed the lid on styrofoam in their schools →
The amount of Styrofoam being used was so shocking to the students that they began writing letters to the district leadership and school board members asking that Styrofoam be banned across the 900 schools in the district, and they got their parents and local community members involved.
They built a Styrofoam monster. More at Good.is » Read More »
Reporter goes independent to 'decode DC' →
By Sunday morning, Honolulu may or may not have a mayor. →
PLDC begins to show its agenda
Public Lands Development Corporation to meet today
Murdock will retain wind development rights →
Those opposed to the project think it'll ruin pristine views of the Pacific Ocean and other Hawaiian islands.
There's more than "pristine views" at stake. The wind project raises fundamental questions about the relationship between urban and rural areas, and who should derive benefit from the use of rural resources. More at HawaiiNewsNow/AP »
Lana'i for Lana'i
Woken up by sirens? It was an electrical malfunction (updated)
Honolulu-The siren malfunction at 5:25 a.m. this morning, June 14, 2012, was related to an improvement project to modernize the State's Outdoor Siren Warning System. The project outfitted eight Oahu sirens with modems that allow for remote satellite activation. The contractor involved with the project inadvertently activated sirens at Diamond Head, Kamiloiki, Makiki, McCully, Moanalua Valley, and Waimanalo. Protocols are being developed to prevent a recurrence. "We apologize for any anxiety this early morning sounding caused for area residents," said Doug Mayne, Vice Director of Civil Defense.
Read More »
Live-tweets from Ho'opili vote
Fire blazes in Kalāheo hills
Honolulu Star-Advertiser: The fire was mostly contained by about 10 p.m. but firefighters kept watch from the Kaneohe side through the night, monitoring for hot spots. The fire came within 25 to 50 yards of Kalaheo Hillside homes, as well as the Kalaheo High campus on Tuesday afternoon. No one was evacuated, but police warned residents to pack up and be prepared to leave.
Read More »
Press Release: "Native Hawaiians Endorse Bob Marx for Congress"
Kea'au residents call for more time (Updated)
"A lot of us don't have any vehicles at all to help us to get moving. The beach is pretty much all everyone knows. It has been our only home we know for a long, long time. It would be so greatly appreciated if we could have more time," Gayle Peeples wrote. According to her letter, Peeples has lived at Kea'au for 15 years, along with her husband, daughter, son, son-in-law, and five grandchildren.
Read More »
Chinatown business owners, neighbors, meet with police to discuss area's drug problem
Remembering two Martins
St. Patrick's Day Parade
Kauai county council considers halting Koloa evictions →
"The resolution is mainly a request for a sincere effort (by Grove Farm) to find a solution. We are simply asking them to sit down and find alternatives. It's a lot of work, but it shows a willingness to find a pono resolution."
More at TheGardenIsland.com »
Read More »
Kimo Campbell 1947-2012
Caldwell: "Carlisle has demonstrated a total disregard for the public"
Kalaupapa exhibit coming to Oahu next week →
Thousands take to streets for Great Aloha Run
Kawaiahao iwi protest
The parable of the domain names
Big Island principal abruptly leaves; community organizes to bring him back
City launches smartphone reporting system
Hirono: Seeking "balance" on SOPA
Legislators: What issues will you be working on this session?
Happy new year!
How are you celebrating the New Year?
CityCamp considers civic computing
Vandalism at Makiki Park cancels Makiki Mele Kalikimaka
Ho'opili hearings continue today at Land Use Commission
Occupy Honolulu encampment begins tonight
Calling all film fans: share a quick HIFF film review!
65-year aquaculture leases: Food & Water Watch questions Abercrombie's sudden support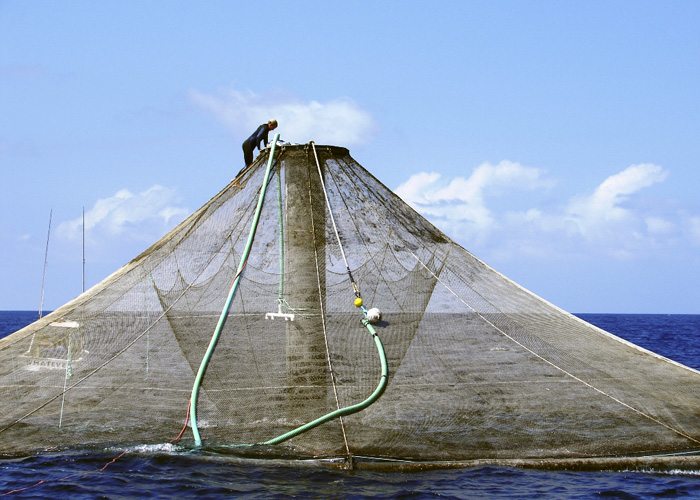 Thoughts on the Kamehameha Schools trustee selection process
Hannemann for the House?
Public Land Development Corporation to meet Monday following sunshine non-compliance
Aquaculture bill: Abercrombie had it right the first time
LRG clothing entrepreneur dead
Your vision for a better food system: What we're hearing from you
The search for Hawaii's #caffeineHI
Ed Case declares senate candidacy →
Land and Development for Ko'olaupoko: Knowing the Past, Shaping the Future
That was quick: Judge dismissed rail lawsuit →
Why I support the Blood Bank
Thieves steal thousands of dollars of equipment from lo'i restoration project
Faleomavaega: U.S. should take lead in promoting human rights on Rapa Nui →
Damage reports from throughout Hawaii
What's open, what's closed
Severe tsunami damage, at least one fatality in N. California town
Some Maui roads reopen
Honolulu, Kauai given 'all clear'
Update: Warning reduced to advisory; Not 'all clear' yet
Images from the tsunami
Damaging waves hit Kailua-Kona, Civil Defense reports
Something to keep an eye on: trouble for a Japanese nuclear reactor
UPDATED: Midway records 8 foot wave
Lana'i update
No Molokai road closures
Maui road closures
Medical facilities: open and closed
Cars line up at Ahuimanu
Update: Better sources for tsunami evacuation info
Electricity mostly restored
'World of difference' Read Aloud America facing cuts →
"Please don't build your telescope on Mauna Kea, Mr. Moore"
Volunteers will tackle library vandalism this weekend
A Hannemann comeback? →
Oahu flash flood warning cancelled →
"This bill represents equal rights for Hawaii, for everyone who comes here"
Makiki library vandalized Sunday (Updated)
Should the land board approve the construction of the Thirty-Meter Telescope on Mauna Kea?
20% more aloha at this morning's run →
Retirees protest retirement cuts, taxes at town hall meeting →
Gingrich is in town →
Ian Lind: Tax proposals, yes and no →
Is Algeria next?
Breaking: State website down
Congratulations Gary
State House to hold briefing on domestic violence this morning
Foundation finds that Hawaii has 5th lowest sales tax
Green Bay wins; Groupon loses
Ready for the big game?
Help wanted: poll the legislators
Rapanui: Susana Hitorangi, wife of injured journalist Santi Hitorangi, speaks out
Chilean police shoot and injure Rapa Nui native rights campaigners
Submit questions for The Hawaii Independent's public forum for West Oahu City Council candidates
For Discussion: Abercrombie picks cabinet posts—a new day indeed?
Welcome Don Gordon to our community blogs
Department of Defense accepting openly gay applicants
Livestream at We Value Hawaii
September 3rd: First Friday
Comment: Let's see who else is on the Chief Justice list
'Guardrails': Beach eviction leaves behind evidence of our struggling society
Help us cover the campaigns!
Local 5 endorses Hooser for lieutenant governor
Following beach eviction, Waianae man commits suicide