Oahu County Primary Election Guide
Your one-stop guide for primary election races in the County of Oahu, with associated research and media links.
This compilation gives a voter the ability to access the current campaign and media available to evaluate and compare State Legislature and County level primary races for key criteria and "change potential."
When pictures are included, they are intended to draw attention to strong challenges or candidates. These are not endorsements, but reflect candidates that could have an impact in these races, offices and Hawaii's future.
Criteria is based on the premises articulated in the main article "Primarily Voting For Change";
1. New Candidate (or relatively new. Challenging incumbent and/or stepping up to higher office)
2. Female (to address the gender inequity in offices)
3. Young (to address the age representation inequity in offices)
4. Grassroots (community based, public interest, not corporate-funded)
[Related: Primarily Voting For Change]
The intent in promoting change is to enhance the democratic process and expose voters to options that make primary candidate evaluation easier, versus a default to name recognition or incumbent advantage. See all the candidate specific links (orange) under each candidate and published non-campaign media and videos below in each race area and/or at the bottom of the guide.
We encourage readers to look at the basic criteria, as well as both/all of the candidates platforms and positions. Evaluate based on substantive criteria, research, community engagement and nature of campaign donors. Decisions for support, donation, advocacy and voting are up to you!
Engage mail in, early and election day voting and also encourage your ohana, organizations and communities. Make the Primary little 'd' democracy in the islands strong— It is where we have the widest and most diverse choices. So… People to the primary polls!
Jump to: Hawaii County Primary Election Guide, Maui County Primary Election Guide, Kauai County Primary Election Guide
_______________________________
State Senate District 8- No election
State Senate District 9- No election
State Senate District 10- No election
State Senate District 11- No election
State Senate District 12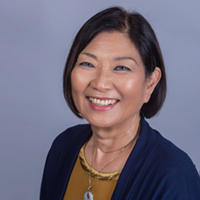 Democratic Challenger
Sharon Moriwaki
[email protected]
www.sharonmoriwaki.com
Facebook
Candidate Q&A
Podium 001: Interview with Sharon Moriwaki
Democratic Incumbent
Brickwood Galuteria
(808) 864-8872
[email protected]
Facebook
Candidate Q&A
State Senate District 13- No election
State Senate District 14- No election
State Senate District 15- No election
State Senate District 16
Democratic Incumbent, No Challenge
Breene Harimoto
(808) 225-0368
[email protected]
Facebook
State Senate District 17
Democratic Incumbent, No Challenge
Clarence Nishihara
(808) 728-1008
[email protected]
Facebook
State Senate District 18
Democratic Incumbent, No Challenge
Michelle Kidani
(808) 754-4442
[email protected]
Facebook
State Senate District 19 (No Incumbent)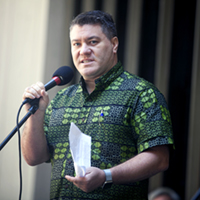 Democratic Candidate, With Opponent
Matt LoPresti
(808) 489-0487
[email protected]
www.matt4ewa.com
Facebook
Democratic Candidate, With Opponent
Alicia Maluafiti
(808) 224-3648
[email protected]
Facebook
This Ewa Senate Race Between A Lobbyist And A Lawmaker Is Getting Hot
State Senate District 20- No election
State Senate District 21
Democratic Incumbent
Maile Shimabukuro
(808) 349-3075
[email protected]
www.electmaile.com
Facebook
Candidate Q&A
Democratic Challenger
Timothy Riley
(808) 208-4453
[email protected]
Facebook
Candidate Q&A
State Senate District 23
Democratic Incumbent
Gilbert Riviere
(808) 220-2280
[email protected]
www.gilriviere.com
Facebook
Candidate Q&A
Democratic Challenger
Clayton Hee
(808) 239-5105
[email protected]
Facebook
Candidate Q&A
Clayton Hee announces run for State Senate one day after withdrawl from Gov. race
Candidate Forum— State Senate Dist. 23 (video 34 mins; 1.00 to 34.00 mins)
State Senate District 24
Democratic Candidate, With Opponent
Kenneth Ito
(808) 722-6883
[email protected]
Facebook
Democratic Candidate, With Opponent
Jarrett Keohokalole
[email protected]
www.jarrettkeohokalole.com
Facebook
__________________________________
House of Reps. District 17
Republican Incumbent, No Democratic Challenger
Gene Ward
House of Reps. District 18
Democratic Incumbent, No Challenge
Mark Hashem
(808) 388-7693
[email protected]
Facebook
House of Reps. District 19
Democratic Challenger
Nicola Perez-Garreaud
(808) 419-1144
[email protected]
Facebook
Democratic Incumbent
Bert Kobayashi
(808) 732-2655
[email protected]
House of Reps. District 20
Democratic Incumbent, No Challenge
Calvin Say
(808) 393-5327
[email protected]
Facebook
Candidate Q&A
House of Reps. District 21
Democratic Incumbent, No Challenge
Scott Nishimoto
(808) 779-7845
[email protected]
Facebook
House of Reps. District 22
Democratic Incumbent, No Challenge
Tom Brower
(808) 398-5653
[email protected]
Facebook
House of Reps. District 23 (No Incumbent)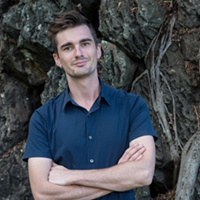 Democratic Candidate, With Opponent
Benton Rodden
(808) 342-4374
[email protected]
www.bentonrodden.com
Facebook
Candidate Q&A
Democratic Candidate, With Opponent
Andrew Garrett
(808) 354-1108
[email protected]
Candidate Q&A
Democratic Candidate, With Opponent
Dylan Armstrong
(808) 255-3944
[email protected]
www.dylanarmstronghawaii.com
Facebook
Candidate Q&A
Democratic Candidate, With Opponent
Dale Kobayashi
(808) 988-0927
[email protected]
Facebook
Candidate Q&A
Democratic Candidate, With Opponent
Elton Fukumoto
(415) 717-1757
[email protected]
House of Reps. District 24
Democratic Incumbent, No Challenge
Della Belatti
(808) 393-0594
[email protected]
Facebook
House of Reps. District 25
Democratic Incumbent, No Challenge
Sylvia Luke
(808) 927-2835
[email protected]
Facebook
House of Reps. District 26
Democratic Incumbent, No Challenge
Scott Saiki
(808) 200-1436
[email protected]
Facebook
House of Reps. District 27
Democratic Incumbent, No Challenge
Takashi Ohno
[email protected]
Facebook
House of Reps. District 28
Democratic Incumbent, No Challenge
John Mizuno
(808) 741-4503
[email protected]
Facebook
House of Reps. District 29
Democratic Challenger
James Logue
(808) 489-0792
[email protected]
www.logueforhouse.com
Facebook
Candidate Q&A
Democratic Incumbent
Daniel Holt
(808) 222-0055
[email protected]
Facebook
House of Reps. District 30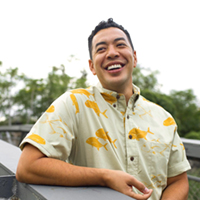 Democratic Challenger
Ernesto (Sonny) Ganaden
(808) 294-9949
[email protected]
www.ganadenforhawaii.org
Facebook
Democratic Incumbent
Romy Cachola
(808) 845-9955
[email protected]
Facebook
House of Reps. District 31
Democratic Incumbent, No Challenge
Aaron Johanson
(808) 398-4671
[email protected]
www.votejohanson.com
House of Reps. District 32
Democratic Incumbent, No Challenge
Linda Ichiyama Chong
(808) 392-4547
[email protected]
Facebook
House of Reps. District 33
Democratic Challenger
Tracy Arakaki
(808) 487-1474
[email protected]
www.arakakiforaiea.com
Facebook
Democratic Challenger
David Matsushita
(808) 486-6562
[email protected]
www.davidmatsushita.org
Facebook
Democratic Incumbent
Sam Kong
(808) 699-0222
[email protected]
www.friendsforsamkong.com
Facebook
Candidate Q&A
House of Reps. District 34
Democratic Incumbent, No Challenge
Gregg Takayama
(808) 456-7151
[email protected]
www.greggtakayama.com
Facebook
House of Reps. District 35
Democratic Incumbent, No Challenge
Roy Takumi
[email protected]
House of Reps. District 36 (No Incumbent)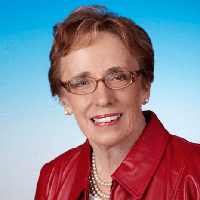 Democratic Candidate, With Opponent
Marilyn Lee
(808) 542-4438
[email protected]
www.marilynblee.com
Facebook
Candidate Q&A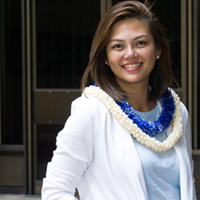 Democratic Candidate, With Opponent
Trish La Chica
(808) 799-4620
[email protected]
www.trishlachica.com
Facebook
Candidate Q&A
Democratic Candidate, With Opponent
Zuri Aki
(808) 623-2485
[email protected]

Facebook
Candidate Q&A
Democratic Candidate, With Opponent
Dean Hazama
(808) 226-7430
[email protected]
Candidate Q&A
House of Reps. District 37
Democratic Incumbent, No Challenge
Ryan Yamane
(808) 551-2093
[email protected]
Facebook
House of Reps. District 38
Democratic Incumbent, No Challenge
Henry Aquino
(808) 780-9157
[email protected]
Facebook
House of Reps. District 39
Democratic Incumbent, No Challenge
Ty Cullen
(808) 479-9772
[email protected]
Facebook
House of Reps. District 40 (Repub Incumbent)
Democratic Candidate, No Challenge
Rosebella Ellazar-Martinez
(808) 224-1261
[email protected]
House of Reps. District 41 (No Incumbent)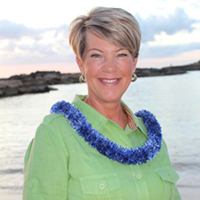 Democratic Candidate, With Opponent
Lynn Robinson-Onderko
(808) 347-0863
[email protected]
www.lynnforewa.com
Facebook
Candidate Q&A
Democratic Candidate, With Opponent
Rida Cabanilla
(808) 779-3655
[email protected]
Facebook
House of Reps. District 42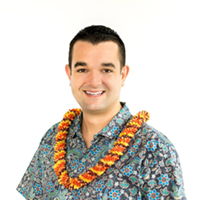 Democratic Challenger
Jake Schafer
(808) 670-6855
[email protected]
www.jakeforhawaii.com
Facebook
Candidate Q&A
Democratic Incumbent
Sharon Har
(808) 258-0313
[email protected]
www.sharonhar.com
Candidate Q&A
House of Reps. District 43 (No Incumbent)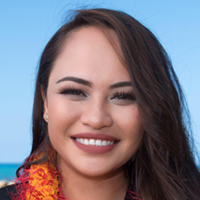 Democratic Candidate, With Opponent
Stacelynn Eli
(808) 384-0567
[email protected]
Facebook
Democratic Candidate, With Opponent
Michael Juarez
(808) 542-9393
Candidate Q&A
House of Reps. District 44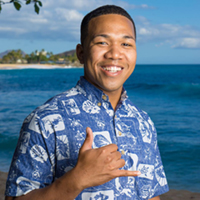 Democratic Incumbent
Cedric Gates
(808) 457-6385
[email protected]
www.cedricforhawaii.com
Facebook
Democratic Challenger
Jo Jordan
(808) 722-6553
[email protected]
Facebook
House of Reps. District 45 (Repub Incumbent)
No Democratic Challenge
House of Reps. District 46 (No Elected Incumbent)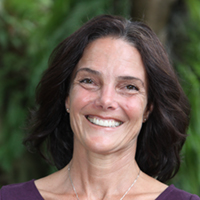 Democratic Candidate, With Opponent
Amy Perruso
(808) 351-0980
[email protected]
Facebook
Democratic Candidate, With Opponent
Lester Fung
(808) 783-2711
[email protected]
Facebook
Democratic Incumbent (from appointment)
Lei Learmont
Facebook
House of Reps. District 47
Democratic Incumbent, No Challenge
Sean Quinlan
(808) 388-2823
[email protected]
Facebook
House of Reps. District 48 (No Incumbent)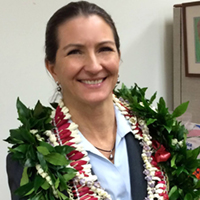 Democratic Candidate, With Opponent
Jessica Wooley
(808) 864-0400
[email protected]
www.jessicawooley.com
Facebook
Candidate Q&A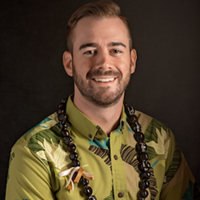 Democratic Candidate, With Opponent
Randy Gonce
(808) 829-5042
[email protected]
www.randygonce.com
Facebook
Candidate Q&A
Democratic Candidate, With Opponent
Lisa Kitagawa-Akagi
(808) 548-9708
[email protected]
www.lisakitagawa.com
Facebook
Candidate Q&A
Democratic Candidate, With Opponent
Keith (Kika) Bukoski
(808) 250-5452
[email protected]
www.kikabukoski.com
Facebook
Candidate Q&A
House of Reps. District 49 (No Incumbent)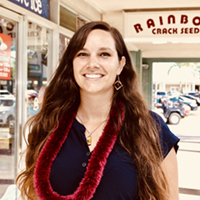 Democratic Candidate, With Opponent
Natalia Hussey-Burdick
(808) 688-3481
[email protected]
www.nataliaforhawaii.com
Facebook
Candidate Q&A
Democratic Candidate, With Opponent
Shannon Dalire
808) 627-2942
[email protected]
Democratic Candidate, With Opponent
Scot Matayoshi
[email protected]
www.scotmatayoshi.com
Facebook
Candidate Q&A
Democratic Candidate, With Opponent
Maurice (Mo) Radke
(808) 953-7307
[email protected]
www.moradke.com
Facebook
Candidate Q&A
House of Reps. District 50 (Repub Incumbent)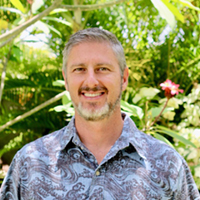 Democratic Candidate, With Opponent
Micah Kalama Pregitzer
(808) 262-5949
[email protected]
Facebook
Candidate Q&A
Democratic Candidate, With Opponent
Miles Shiratori
(808) 383-5832
[email protected]
Candidate Q&A
House of Reps. District 51
Democratic Incumbent, No Challenge
Chris Lee
[email protected]
www.chrisleeforhawaii.com
Facebook
__________________________________
Honolulu City Council (Non-Partisan)
District 2 (No Incumbent)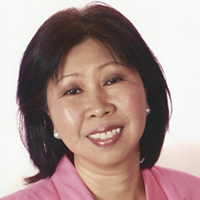 Choon James
(808) 293-9111
[email protected]
www.votechoonjames.com
Facebook
Candidate Q&A
Heidi Tsuneyoshi
(808) 664-9578
[email protected]
www.heidiforcouncil.com
Facebook
Candidate Q&A
Robert Bunda
(808) 622-8016
[email protected]
www.bobbybundaforcouncil.com
Facebook
Candidate Q&A
Lloyd Burlew
(732) 977-4236
[email protected]
www.countryonthecouncil.com
District 4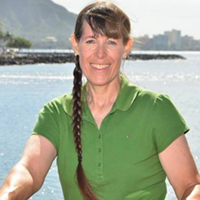 Natalie Iwasa
(808) 395-3233
[email protected]
www.natalieiwasa.com
Facebook
Candidate Q&A
Tommy Waters
(808) 354-1178
[email protected]
Facebook
Candidate Q&A
Ricky Marumoto
(808) 741-5181
[email protected]
Candidate Q&A
Trevor Ozawa, Incumbent
(808) 282-5306
[email protected]
www.trevorozawa.com
Facebook
Candidate Q&A
Personality Rather Than Policy Shrouds East Honolulu Council Race
District 6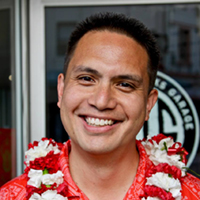 Ikaika Hussey
(808) 221-2843
[email protected]
www.ikaikahussey.com
Facebook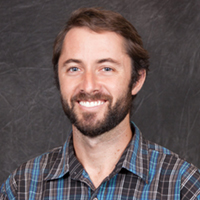 Zack Stoddard
(805) 878-4493
[email protected]
www.zackstoddard.com
Facebook
Candidate Q&A
Tyler Dos Santos-Tam
(808) 348-8885
[email protected]
www.votetyler.com
Facebook
Candidate Q&A
Carol Fukunaga, Incumbent
(808) 478-2778
[email protected]
Facebook
Candidate Q&A
Candidate Forum— Honolulu City Council District 6 (video 45 mins; 37.50 to 1:25.00 mins)
District 8
Kelly Kitashima
(808) 728-3167
[email protected]
www.kitashimaforcouncil.com
Facebook
Candidate Q&A
Brandon Elefante, Incumbent
(808) 779-9126
[email protected]
www.brandonelefante.com
Facebook
Candidate Q&A
4 Council seats to be decided by voters
_______________________________
Oahu Olelo Granicus:
Candidates in Focus 2018: Ep - 1 Group 1: Makua to Ewa Beach
Candidates in Focus 2018: Ep - 2 Group 2: North Shore to Mililani
Candidates in Focus 2018: Ep - 3 Group 3: Kaneohe to Waimanalo
Candidates in Focus 2018: Ep - 4 Group 4: Hawaii Kai to Waikiki
Candidates in Focus 2018: Ep - 5 Group 5: Kaimuki to Makiki to Manoa
Candidates in Focus 2018: Ep - 6 Group 6: Downtown to Nuuanu to Aiea Heights
Candidates in Focus 2018: Ep - 7 Group 7: Kalihi to Salt Lake to Hickam
Candidates in Focus 2018: Ep - 8 Group 8: Waipahu to Waipio to Aiea
Candidates in Focus 2018: Ep - 9 Group 9: Mililani to Kunia to Ewa
_______________
Oahu Election & Media Links:
Early Voting- Mail & Walk In
Early walk-in dates are as follows: Primary Election: Monday, July 30 - Thursday, August 9
Campaign Spending Reports
Search by Name or Office; Click name, click 'View Report' for 7.31.17 and 1.30.18 'Schedule A- Contributions Received'
Hawaii Elections 2018: Primary Ballot for candidates and general information. #HawaiiElection2018
Hawaii Elections: Civil Beat guide. The primary election is on Saturday, Aug. 11. The general election is Tuesday, Nov. 6, a date set by federal law and the same throughout the nation. It's a state holiday in Hawaii. The polls are open from 7 a.m. to 6 p.m. #HawaiiElection2018
Waianae Coast Candidate Forum- House
Waianae Coast Candidate Forum- Senate
Following The Money In Oahu Legislative Races
Super PACs spending to influence the vote